Review:
A great offensive team with one of the most dangerous guards in China Wu Qian. They have a young roster with great depth at all positions. Other than Wu Qian they have Chen Shuaipeng who showed his ability to score in this league after the virus break where they didn't have their leading scorer Marcus Denmom. They have 4 quality bigs that are all starting quality big men in this league in Zhang Dayu, Zhu Xuhang, Liu Wenyi and Lai Junhao. A deep lineup with multiple high level local players this is one of the better teams in the league.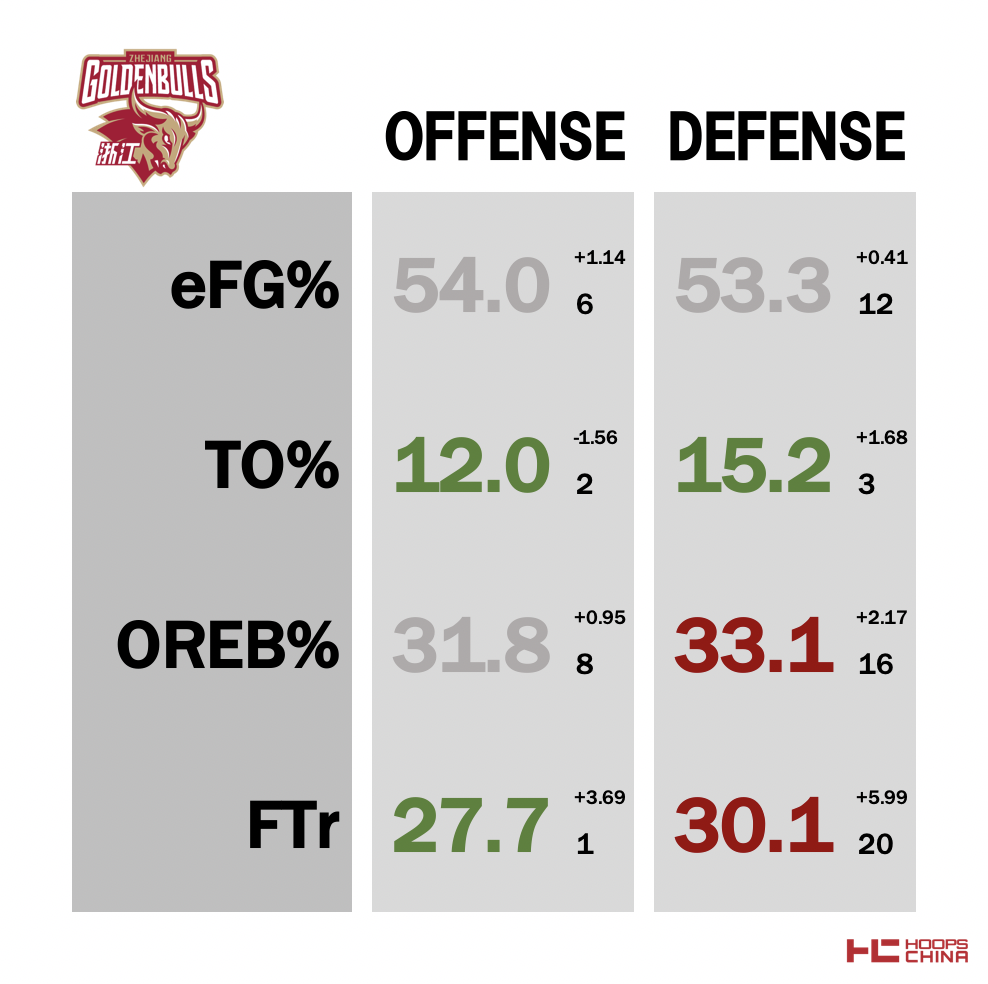 A very bad rim protecting team is mainly due to their defensive principles which has big men play aggressive pick and roll defense hedging screens or trapping most the time as well as closing out shooters at the 3-point line. Although they are such a bad rim protecting team, they do force a lot of turnovers and with the two factors cancelling out making them an average defensive team in this league.

Offensively they are an excellent three point shooting team that have players at almost every position that can shoot the 3 and take a lot of them as well.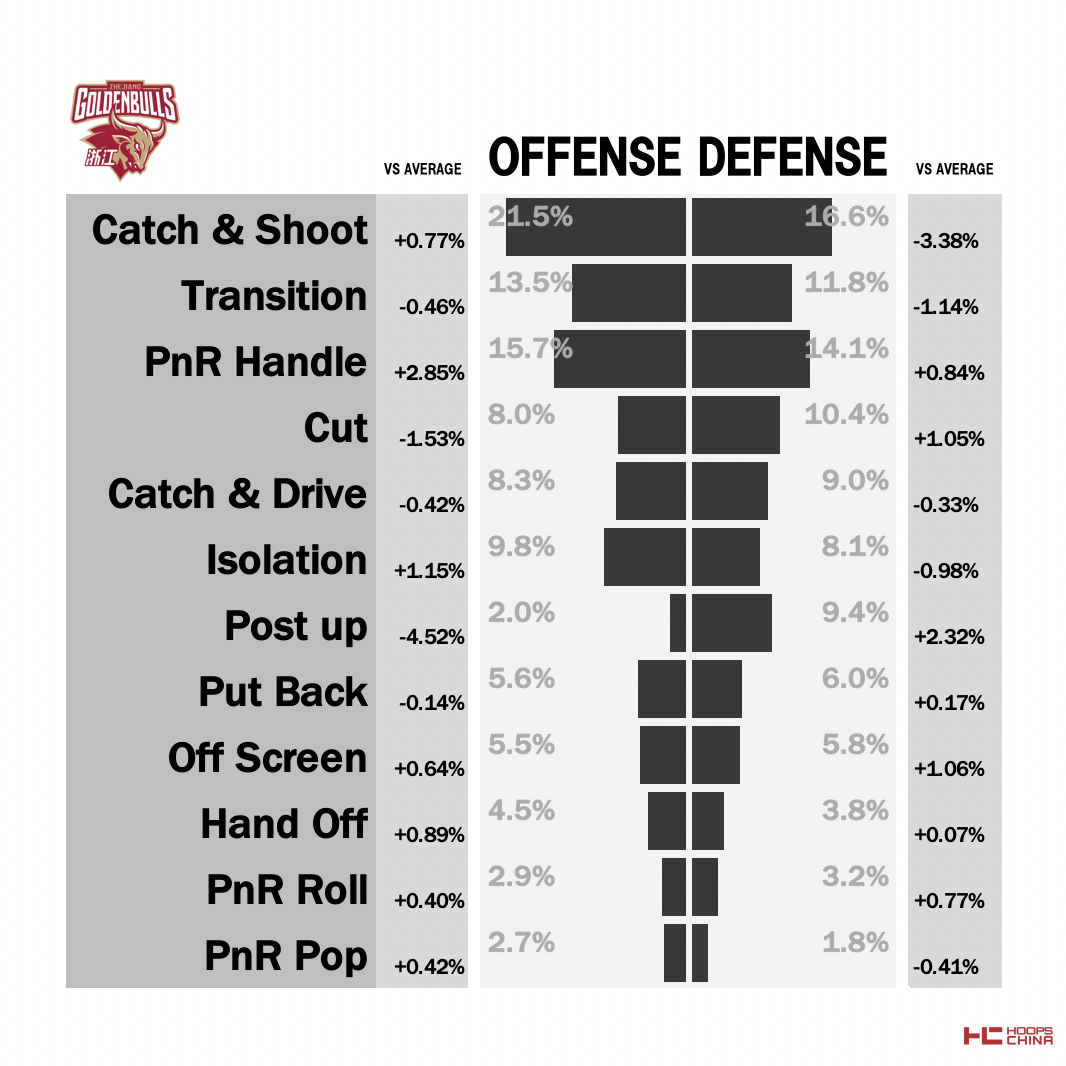 Zhejiang is a team that clearly lets their guards start the offense either in the pick and roll or isolation if the opportunity arises. They look for outside shooters but also had Wu Qian and Marcus Denmon both who can create their own shot off the dribble. They almost never feed the post and have a clear game plan offensively which shows with almost no post ups all season. Defensively they are a hard working team that closes out shooters and takes away opposing 3-points shots with good effectiveness, we see this with a very low number of catch and shoots compared to other teams. They also give up less transition opportunities again backing up that they have players who always play hard and are motivated to sprint back.

Outlook:
Zhejiang is a team that had no major changes other than the departure of Marcus Denmon who signed with Shanghai. Instead they brought back elite defensive import Brandon Paul, who was very effective when he played two seasons ago. This is a clear signal that they will give more responsibility to local star Wu Qian. They also brought back scoring wingman Landesberg. We expect them to be a very dangerous team that can beat anyone with their dangerous shooting and hard working style of play. When they are shooting the ball well they will be hard to beat. With great depth and multiple players at different positions this will be one of the better teams in the league this year.