Review:
A top team that had the second best player in China in Zhou Qi, whos defensive presence and rim protection are key factors in making this team one of the best teams in the league. Although they were clearly the second best team in the league behind Guangdong, they lost to Liaoning in the playoffs and star player Zhou Qi did not step up and was outplayed by Han Dejun in the playoffs.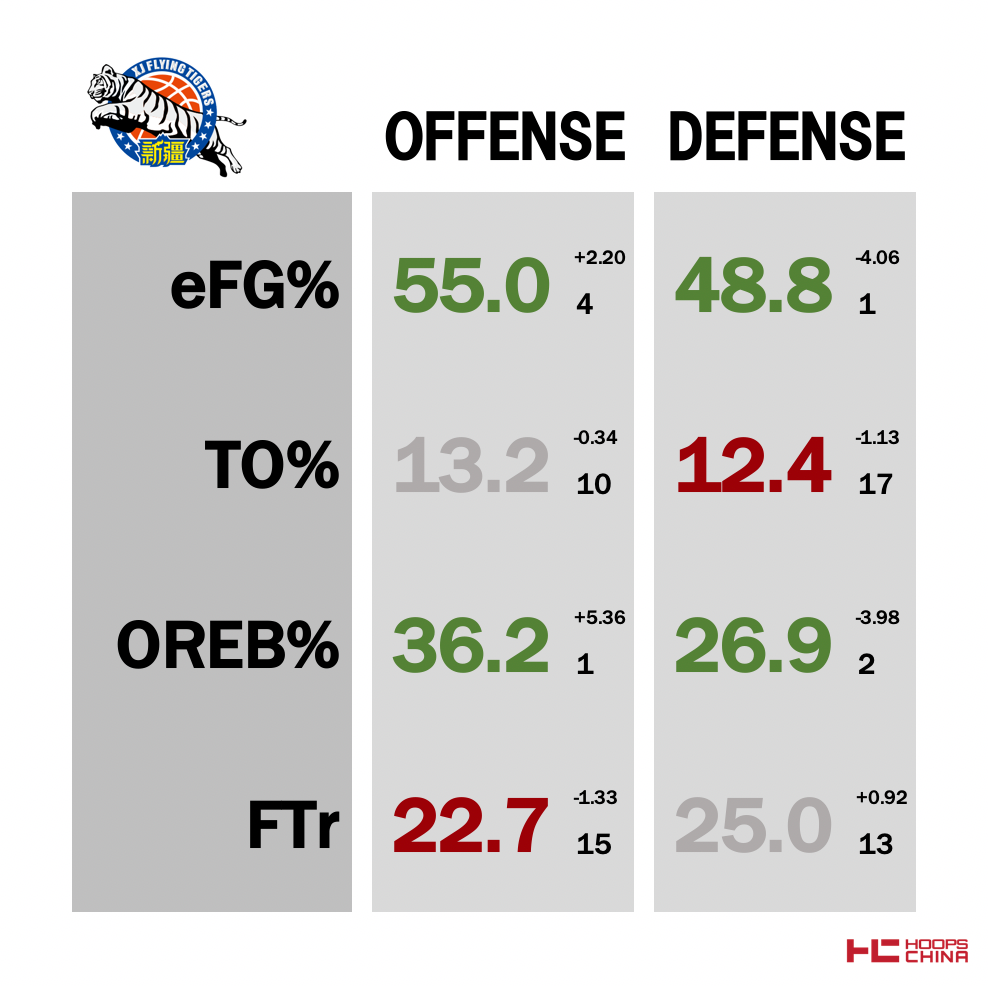 Xinjiang is by far the best rebounding team and best rim protecting team in the league, both factors heavily related to Zhou Qi. These two factors alone are enough to make this one of the better teams in the league.

Xinjiang is a good 3-point shooting team that had multiple shooters. They were also very good finishing at the rim, again showing their superior big man and once again mainly Zhou Qi, but other players such as Fan Ziming deserve time be mentioned. They have excellent hot selection limiting mid range jump shots and mainly shooting 3s and at the rim. Defensively they are the best team in the league at forcing misses and also collect rebounds, a combination that will always mean one of the best defensive teams in the league.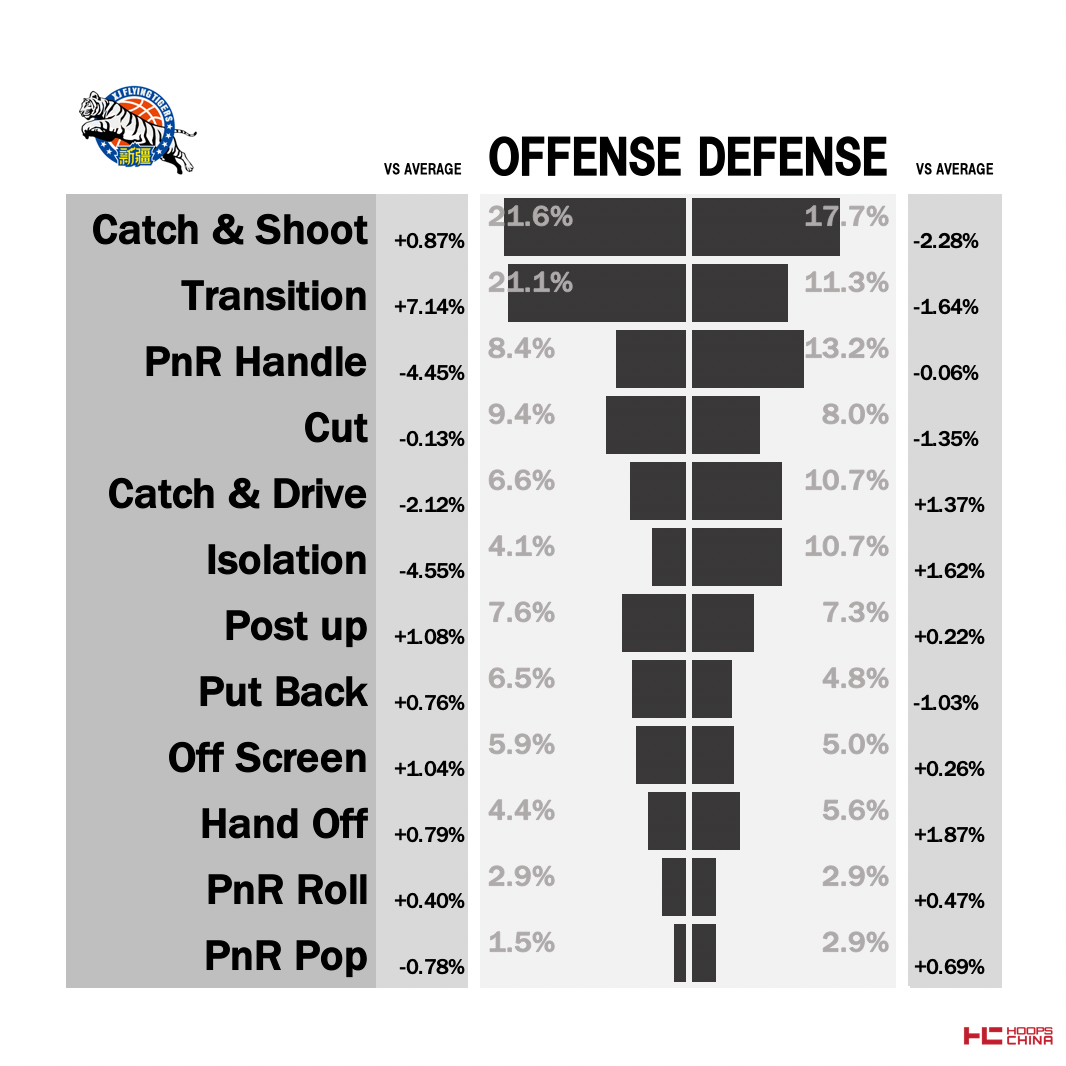 Xinjiang is a team that plays with tremendous pace and attacks in transition more than any other team in this league including Guangdong. Their transition offense should also be credited with their ability to force misses and good defensively rebounding as it is much harder to attack in transition after getting scored on compared to getting the rebound. They look to attack as early as possible in the shot clock therefore resulting in less isolation and pick and roll situations. Defensively they are excellent getting back in transition, as they give up below average transition opportunities despite being one of the best offensive rebounding teams in the league and playing at a tremendous offensive pace. The coaching staff and players must get credit for playing at a high intensity and hustling back on defense at all times. Teams don't score on cuts or put backs, again the main reason being Zhou Qi's defensive presence inside.


Outlook:
Xinjiang was a team with a lot of depth at every position. But that quickly changes as they lost a number of key players. Kelan Makan signed with Shanghai, Xirelijiang with Tongxi, Yu Changdong with Beikong, and Fan Ziming who was on loan to Beijing. All 4 players were consistent performers on this team. Although the team has good young players as replacements there is a slight drop off and we expect inconsistent performances from the younger players. Even with the loss of these players we don't expect the team to change much in terms of style of play, as their star player Zhou Qi will still dominate on both ends of the floor and we expect younger players like Tang Caiyu and Qi Lin to further improve on their production from last season and fill in the minutes Xirelijiang and Makan left. One addition they made was defensive guard Yu Dehao, who missed last season due to injury but is healthy and one of the better guard defenders in the league and will add depth at the guard position. As for their import player situation we have not heard when they will start playing but we expect it to be later than most teams. Overall we predict the team to be worse than last season and drop out of the top but still remain in a good position to make a push in the playoffs as they do have the best local player in the league this season in Zhou Qi.