Review:
Despite not finishing in last place Tianjin was in fact the worst team in the CBA. This is a team that just doesn't have players which are capable of winning games in this league. They struggle both on offense and defense and often found themselves out of the games as early as halftime. No import is good enough to lift this team up as they would need major local player upgrades to be competitive. The lone bright spot may be Shi Deshuai who has proven to be a decent offensive player in this league. Rookie He Siyu showed promise after the virus break and had some good games showing some potential to help this team.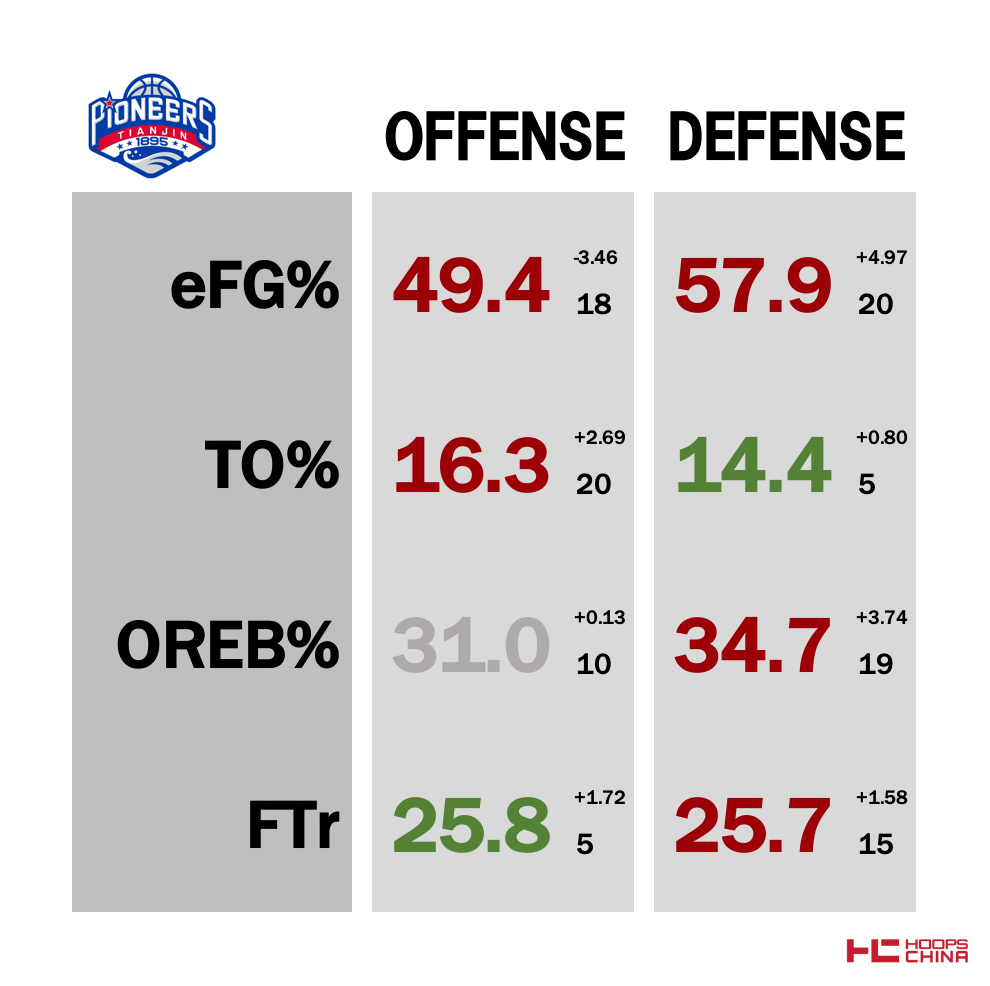 This is clearly a team in deep trouble, not being able to make shots while allowing opponents to shoot the highest percentage in the league. They also turn the ball over more than any other team in the CBA. The lone bright spot for this team is that they do force Turnovers due to their aggressive defense, but it also leads to easy baskets, which isn't worth the trade off. They are a very poor defensive rebounding team, often just standing around or only looking to box out and nobody going to grab the ball.

We clearly see a team that lacks shooting ability and finishing ability at the rim. They actually have the highest 3-point rate in the league, despite being the worst 3-point shooting. Defensively we see the opposite where opponents are finishing easily at the rim, as this is the worst rim protecting team in the league. We can easily conclude that this team really lacked quality bigs and had nobody to protect the rim nor rebound. This is team that does show good effort defensively, but their aggressive defensive style often leaves them out of position, as pressure defense can be good if the defender is capable of keeping players in front of them, otherwise getting blown by and giving up layups or open kick-outs for open shots is the worst thing that can happen to your defense.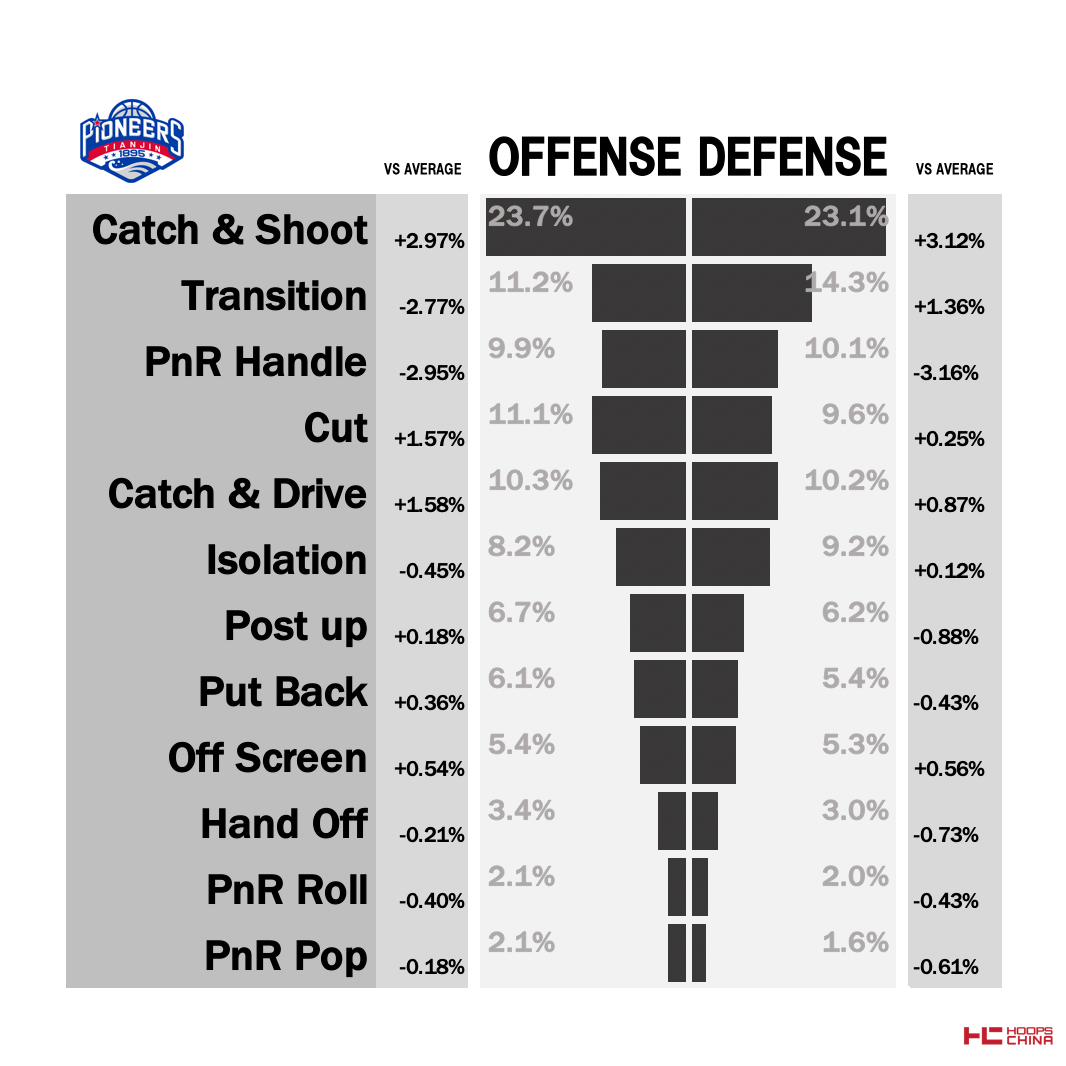 An overall very poor transition team, offensively incapable of finishing in transition even when few chances are created, and defensively getting scored on very often with high efficiency. The team lacks transition defense rules as we often see players charge from the perimeter trying to grab offensive rebounds, resulting in not enough players getting back. Defending the pick and roll they often send bigs to hedge as they don't allow very few opportunities to unfold in the pick and roll, but this is not working for them and leading to a lot of open shots as we see with the high catch & shoot and catch & drive numbers. Being in rotation and constantly closing out is one of the worse things you want for your defense as in most cases it leads to a good offensive shot. We saw messy rotations and even two players closing out on the same player, not something that should happen at the professional level. We see a lot of zone and even some box and 1 in their defense as it shows some creativity from the coaching staff, but again without good results. Tianjin's overall defensive mindset needs to change as well as the overall talent on the roster for this team to have a chance to move up in the standings.

Outlook:
With no major changes to the roster we do not expect this team to win many games this season. They will remain the worst team in the league despite being allowed to use an extra import for a quarter, as they don't seem to have both imports ready for the start of the season. They have added highly touted Taiwanese guard Benson Lin selecting him 3rd overall in the CBA draft. Unfortunately we don't expect him to help this team much right away, playing mostly off the ball last season in NCAA competition, we don't expect him to have success if asked to create. We will see if their young players can develop further, but other than Shi Deshuai and He Siyu, we don't see any players on the roster who can reach a respectable level in this league.