Review:
Suzhou was an below average team that had trouble finding consistent offensive output from their import guard positions resulting in very inconsistent offense resulting with a losing record. An average Chinese roster with Wu Guanxi as the only top player they are expected to struggle offensively unless other locals can step up which was not the case.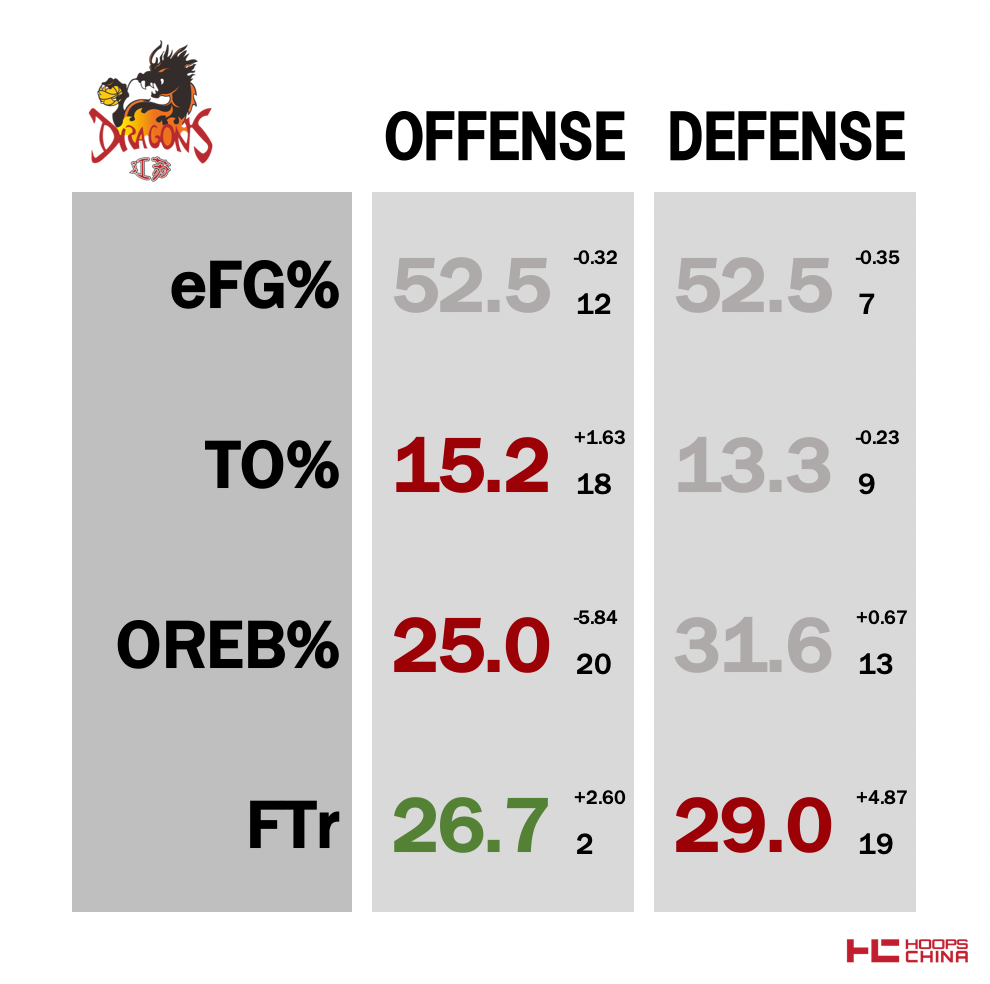 Suzhous poor offense comes mainly from a lack of offensive opportunities, as they commit a lot of turnovers and are the worst offensive rebounding team in the league, this combination results in opposing teams having a large number of extra shot attempts every game. They are also not a good shooting team, which with less shot attempts makes it tough to win games. An interesting note is that they are one of the best teams to score at the free throw line, but also give up an equal high amount of points at the free throw line to their opposition. We don't have a statistic on this but Suzhou games should be longer than the rest of CBA games due to teams going to the free throw line all the time and the clock constantly stopping. Their defense is average as they do have Wu Guanxi who with good athleticism and length provides rim protection for them.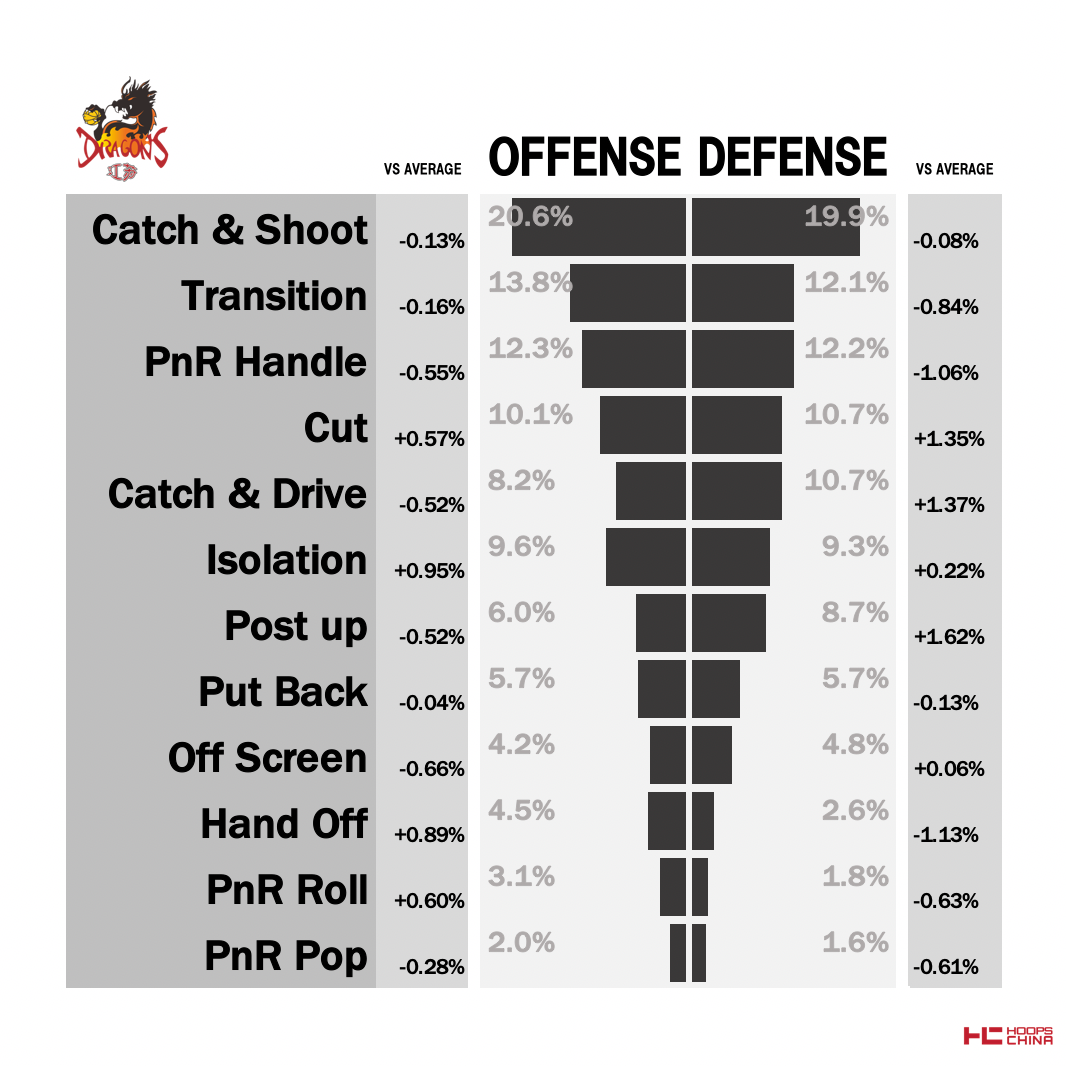 Their bad offense can once again be confirmed by larger amounts of isolation offense opportunities which means they often can't create a good shot until later in the shot clock where someone needs to put up a difficult shot. Defensively we see a reduced amount of transition opportunities, which is good but it comes from the team having rules and certain players not crashing the offensive glass and getting back in transition early.

Outlook:
A struggling team that did not make any additions to their roster to strengthen the team but actually lost a few key players. With no additions that can help the team this season Hou Yifan was traded to Beikong for shooter Xu Mengjun, which is a clear downgrade. As well as the retirements of Yi Li and Liu Wei both players that were important to the success of the team. We now see a very young team with lack of ability to compete at this level and its uncertain if any of these players will develop into productive players. With Denzel Wells tested positive and banned from playing this season, they signed Georges-Hunt who had an average season with Guangzhou and is not the offensive player they need to carry this team, but actually a good defensive player which in their case they don't need. Their other signing Williams will also not be able to resolve their offensive problems. That leaves Huang Ronqi a lot of pressure to create offensively which he will not be able to do efficiently. Veteran shooter Shi Hongfei is not capable of creating his own shot and with nobody capable of creating for him his value will drop drastically and while his liabilities defensively remain the same. New coach Li Nan should not be to blame for inheriting a young roster, but would need to get creative to create opportunities for this team as nobody has the capabilities to get good shots by themselves. Overall this team will struggle to win games and Wu Guanxi alone will not be able to make a big enough difference on a young weak roster. We predict this team to be one of the worst teams in the league this season.