Review:
A team that would be a good representative of an average level team in the CBA, Shanxi had a successful season, with key players like Ren Junwei and Yuan Shuai playing their most motivated basketball in recent years. A mid-level finish and making the playoffs was something to be celebrated about and the coaching staff and core players should get credit for that. They pulled together and turned a team with bad team culture and lack of willingness to win into a team that wanted to win and had structure both on offense and defense. Much credit must be given to Jamal Franklin who once again had a terrific season contributing greatly in many areas of the game for his team.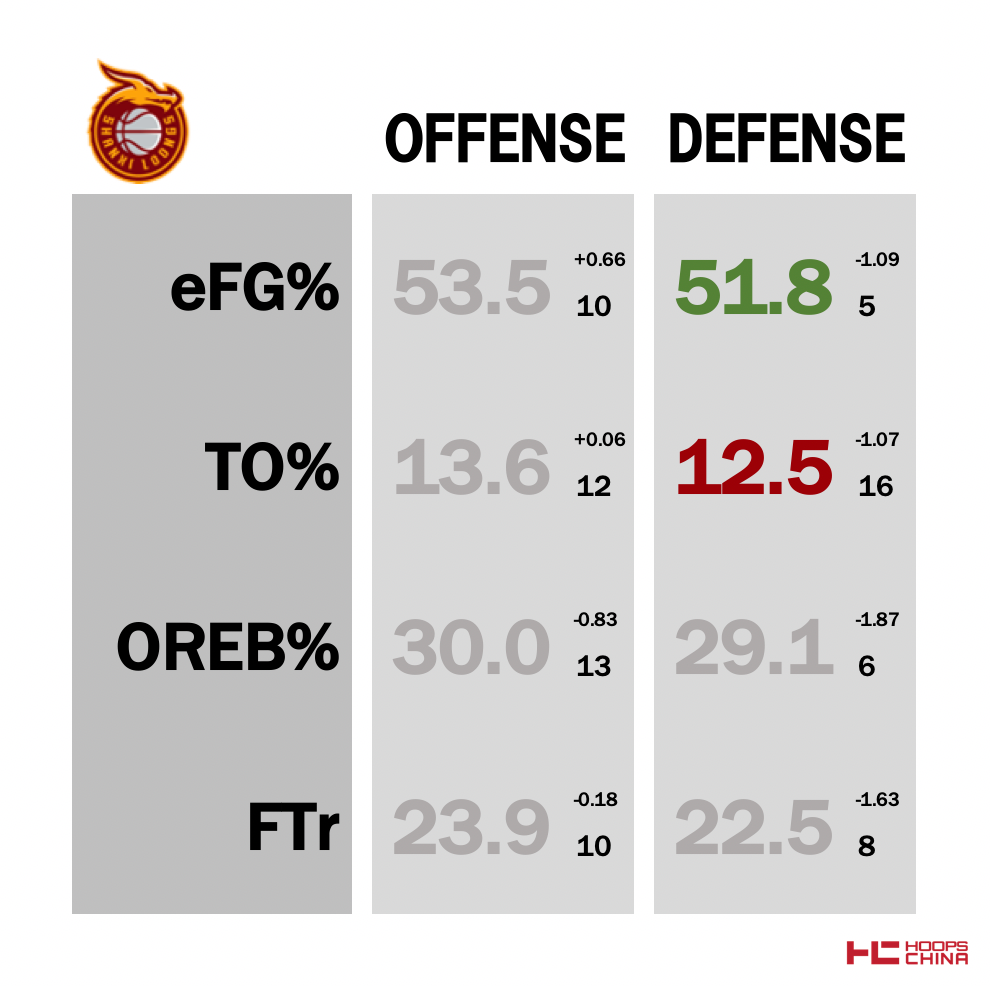 Shanxi was an overall mediocre team that was able to keep up around league average for most their offensive factors. Mainly carried by Import Franklin before the coronavirus break, where Yuan Shuai also provided big contributions making shots from beyond the 3-point line. Post COVID where the team did not have an import and lacked anyone to create offensively, Ren Junwei took over the teams offense and was able to raise his level of play carrying the team to finish the season in the playoffs.

Defensively the team was above average in terms of forcing misses and collecting defensive rebounds. But they did not force many turnovers and was overall an average defensive team. The team was an excellent 3-point shooting team mainly because of above 40% shooting of Ren Junwei and the best 3-point shooter in China right now Yuan Shuai.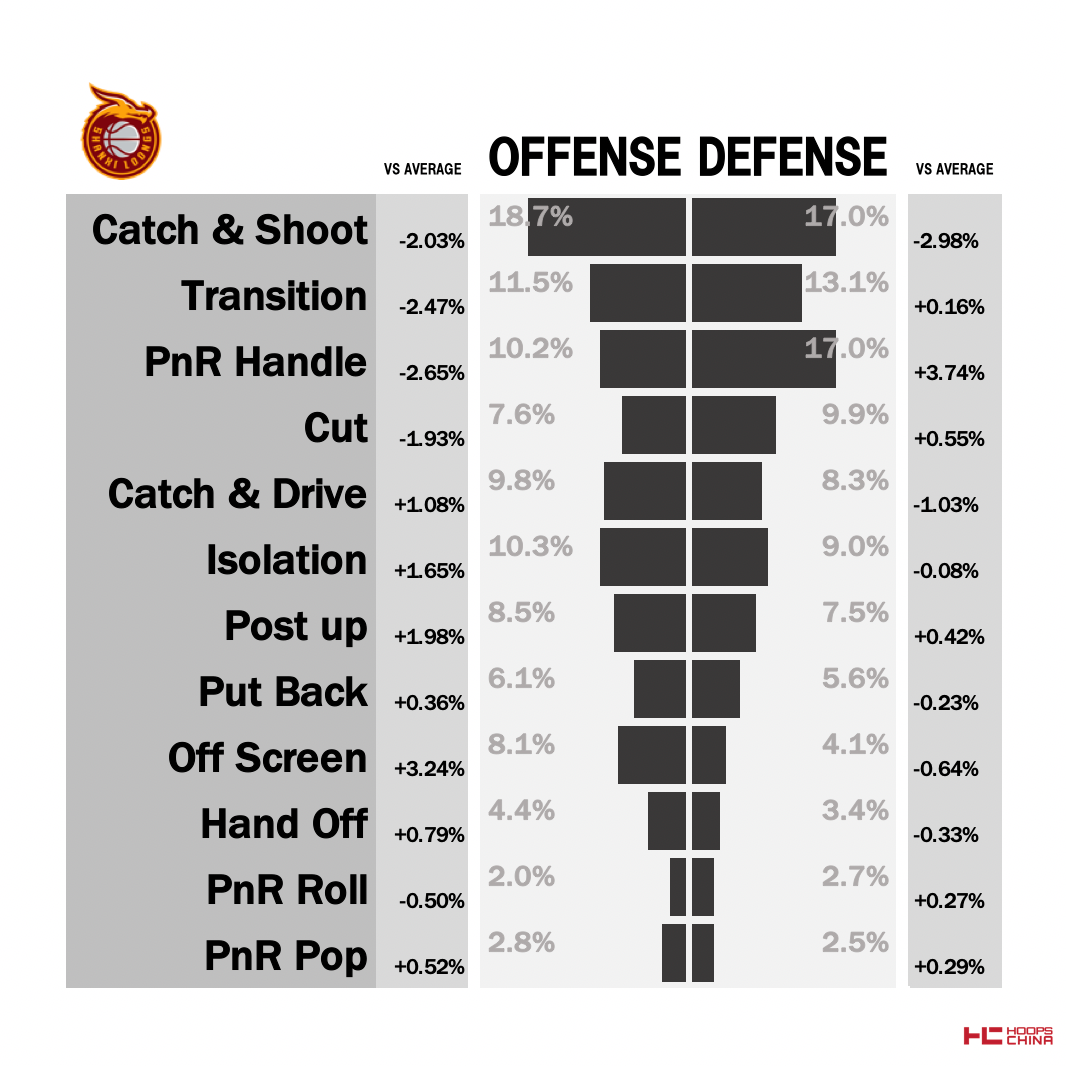 Shanxi is a team that ran the most off ball screens in the CBA, mainly for their shooter Yuan Shuai, and with a lot of success. This should be credited to their coaching staff on playing to their strengths, as it takes good execution to create opportunities off the ball. Another thing that stood out is instead of running mostly pick and rolls like most teams, Shanxi actually ran a lot of isolation plays compared to league average, often letting Franklin attack in isolation instead of giving the other team a chance to trap and hedge him in the pick and roll forcing him to give up the ball. Defensively they give up a lot of pick and roll plays which is related to their drop pick and roll defense keeping their big man closer to the basket, therefore weak side defenders not having to help as much resulting in less situations where the team is in closeouts and rotation. This is evident with them giving up very little Catch & Shoot as well as Catch & Drives compared to league average. This is clearly coaching based and some of the top teams in the NBA play a drop pick and roll coverage with great results. This however did not necessary carry over for Shanxi as they where just an average defensive team, but it could be argued that talent wise Shanxi is a below average team, therefore perhaps good strategy and structure slightly improving it.

Outlook:
This off-season Shanxi had some changes in management, with new Management in charge and former Head Coach and GM Wang Fei out the team will have big challenges this season to match what they achieved last season, as the coaching staff and assistant coach Craig Simpson obviously made positive contributions there. The team made no impactful additions but also did not lose any of their core players. Both Ren Junwei and Yuan Shuai had career best seasons, which won't be easy to repeat under tougher circumstances and we should see a drop off in opportunities for Yuan Shuai coming off screens as we don't expect the new coaching staff to be able to create the same kind of opportunities for him. Overall this team has the players to fight for a playoff spot but in the end we expect them to fall short.