Review:
Shandong is a team with good players that under performed this past season. A team that lacks consistency and will often play below their standards. They do have talented players who when motivated to play hard consistently are not easy to beat.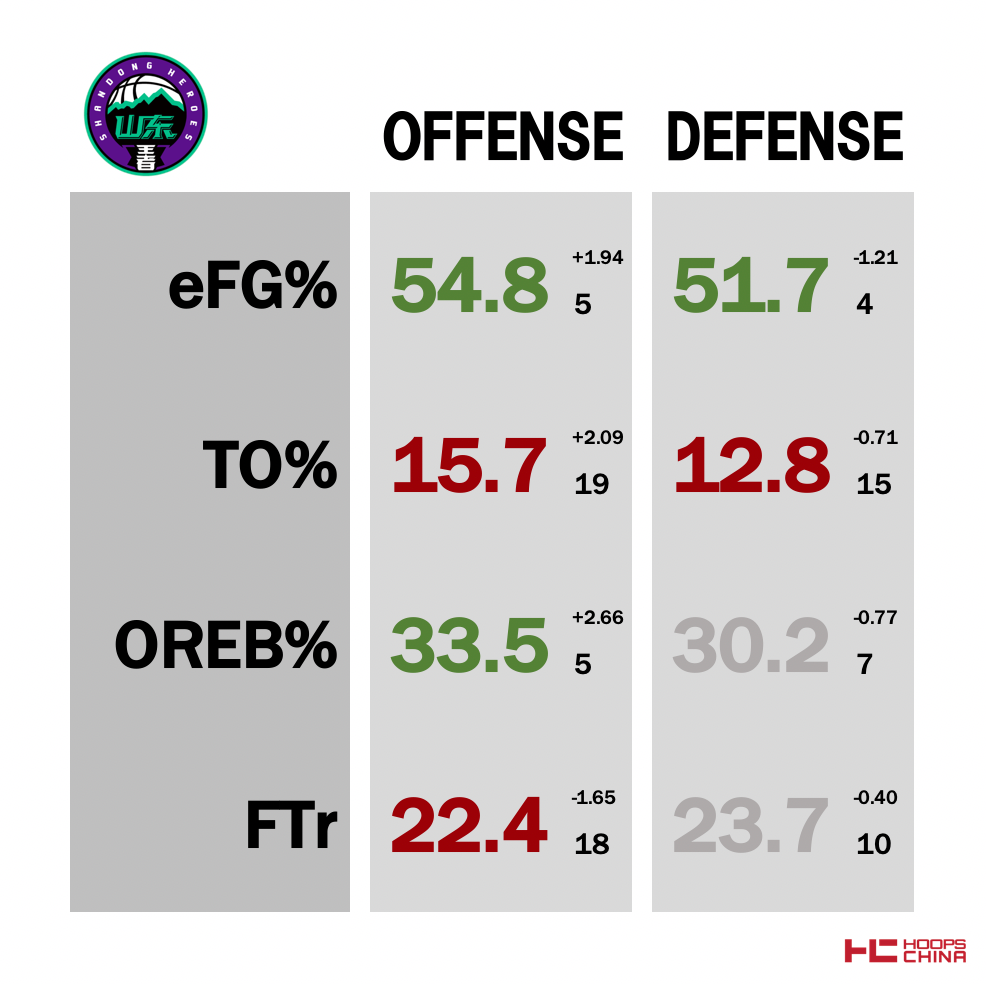 A team that commits a lot of unnecessary turnovers which keeps them from winning more games like they should. Also a very good rebounding team both on offense and defense.

Overall a good outside shooting team as well as a good finishing team at the rim. Defensively they are also a good rim protecting team mainly because of their big man Tao Hanlin and generally have good size and athleticism on their roster.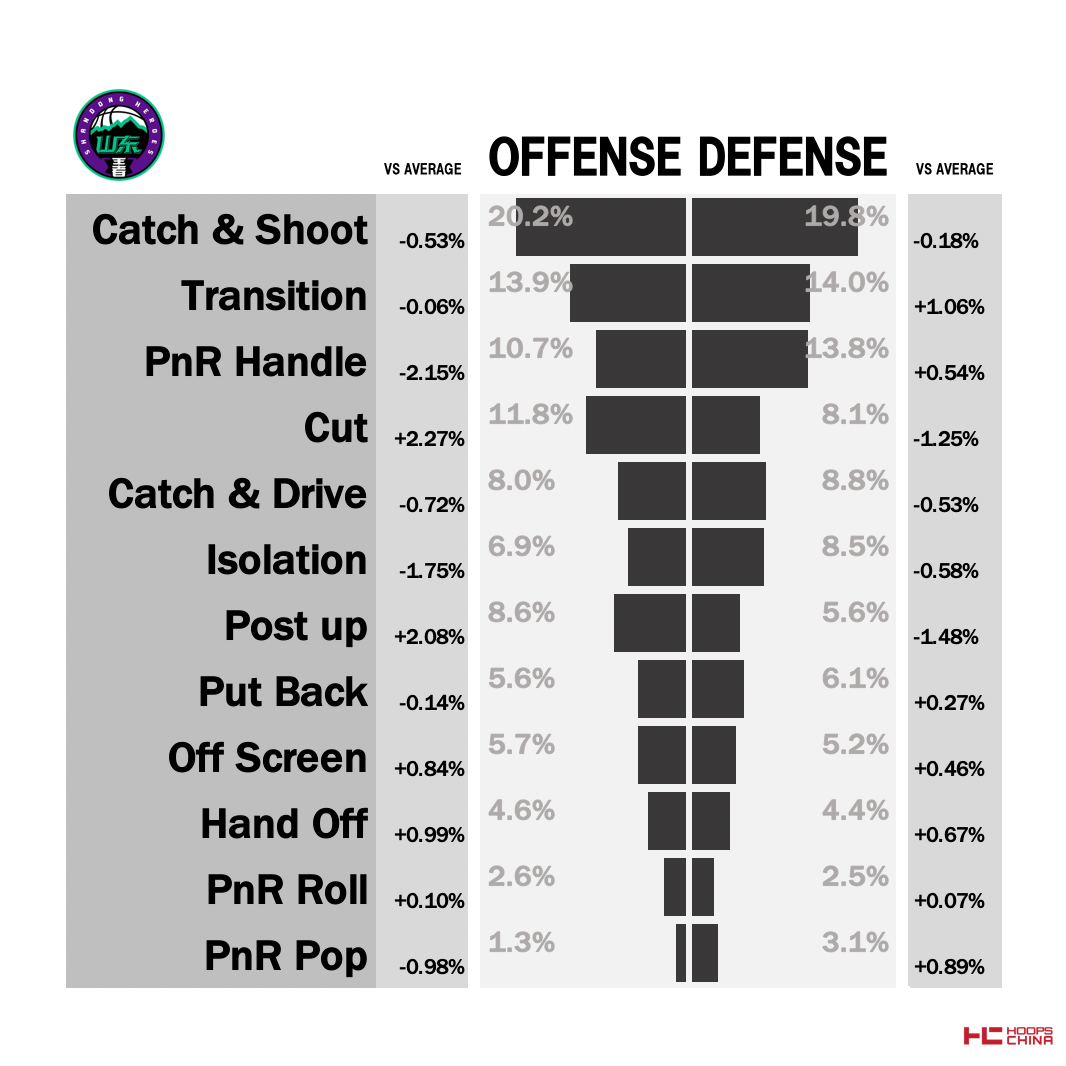 An team that looks to score inside and get their bigs the ball more often as other teams. This can be seen by increased post up opportunities as well as cuts which occur from drop offs to bigs at the rim. We also see a reduced number of pick and rolls and isolations from their guards, which also shows that they want to run their offense through their big men instead. On defense they are slightly worse than other teams in transition defense which is expected as they are an excellent offensive rebounding team, as one cannot go for the offensive rebound and run back at the same time. We also see the same trend defensively that they have quality bigs and other teams don't try to attack them inside which can be seen with a reduced number of post ups and cuts against them.

Outlook:
The two major additions and departures. Starting with the retirement of Zhang Qingpeng and the return of loan player Jiao Hailong. Zhang was a key player for them as even at his age he produced at a high level in this league. Jiao Hailong had a breakout year with Qingdao and showed a multi dimensional game being able to make shots from the outside as well as be physical inside. His return will further improve their front court as he is an upgrade over Jia Cheng. The other was an loan exchange between Shandong and Liaoning where Gao Shiyan comes to Shandong to replace the retired Zhang Qingpeng and young prospect big man Zhu Renzheng goes to Liaoning. The agreement will last 2 years before each player returns to their respective teams. Gao Shiyan is a useful addition but should not be able to produce constantly at the level that Zhang Qingpeng played at therefore overall being a slight downgrade. It will be seen who will play clutch minutes between him and veteran Wang Ruheng. Losing Zhu Renzheng will not affect them at all as he really struggled last season and will need much more time to develop into a productive player. One addition that we must mention is Ding Yanyuhang, but will not consider in our predictions because his health status is unclear, and we don't know if he can help the team right now. Imports Manny Harris and Lester Hudson are both good fits that provide much needed perimeter scoring, overall they are above average level import wise. Overall we predict Shandong to be an above average team and make the playoffs but do expect them to lose more games than they should.