Review:
Jilin was an average level team that has a good young core of players as well as one of the better imports in the league in Dominique Jones. With Jones they have a special player who possesses tremendous ball handling ability and at the same time having a physical build of a power forward, making him extremely hard to guard one on one. Surrounded with good local shooters and role players they have found a way to be successful while having the lowest budget. Jilin is by far the best managed team and deserves big praise in building a successful franchise without wasting tens of millions of RMB on overlaid imports and aging unproductive locals.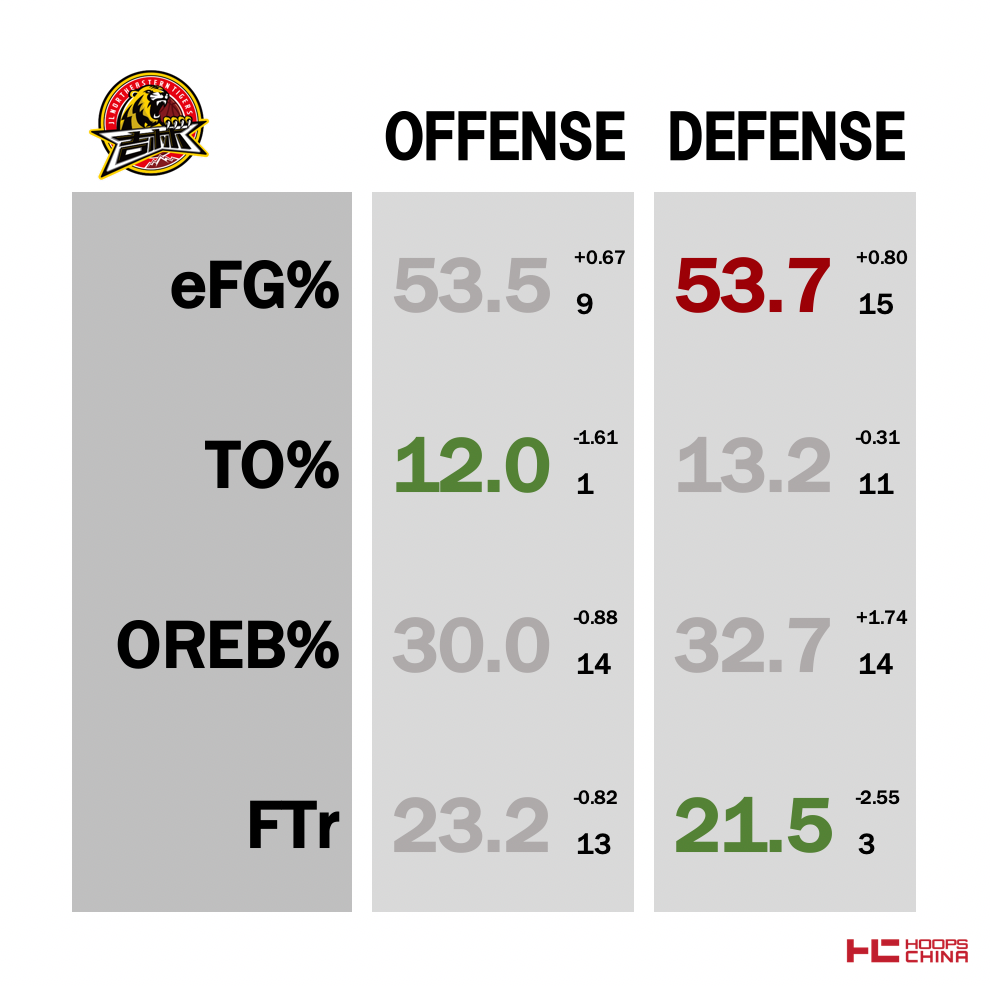 Jilin was a good offensive team that had the least amount of turnovers in the league. Their simple offense with mainly Dominique Jones attacking in the pick and roll or isolation made it easy for him and his teammates to get a shot without having to make difficult passes, resulting in less turnovers. Their defense was below average as they lack size and athleticism on their roster.

Shooting wise Jilin is a team that finishes very well at the rim. This is due to mainly two players, Dominic Jones excellent finishing ability as he strong and has elite ball handling ability, while also having a great floater. The other is Jiang Yuxing who may be the best local finisher at the rim in the CBA as he can get above the rim and finish with either hand. Jilin struggles defensively at protecting the rim, as they just don't have an athletic big that can help them in this category. Their best rim protectors actually Zhong Cheng, who is not quick nor athletic but uses good positioning to make it hard to finish against him at the rim.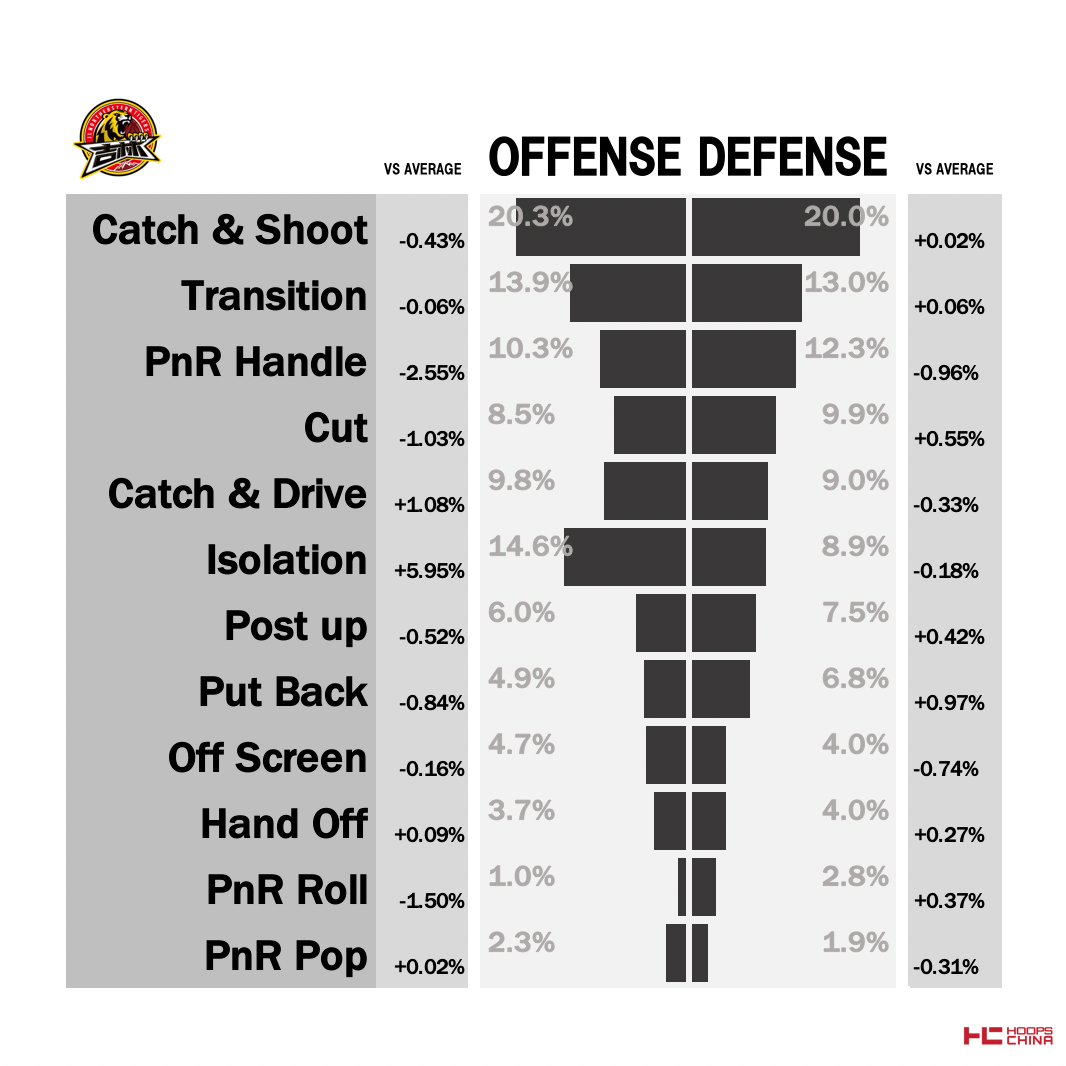 This is a team that clearly looks to attack in isolation, this is because they had a great isolation player in Dominique Jones who attacked in isolation more than pick and rolls. They also had a good number of catch and drives, mainly players like Jiang Yuxing attacking close outs and finishing at the rim. Defensively we once again see proof that they lack good defensive bigs as they give up lots of put backs and cuts. This was a team that was one good big man away from being a good team in this league.

Outlook:
Jilin is a team that has had very good consistency over the years, rarely buying players or signing overpaid players. This year is not any different as they did not add anyone significant to their roster but also did not lose anyone. Their young star duo in Jiang Yuxing and Jiang Weize are one year older and we expect to further see slight improvements in their production. With quality role players in Dai Huaibo, Zhong Chen, and Cui Jingmjng this is a quality team that can give any team problems. Their post players can all shoot the ball and they are a team that's willing to make the extra pass often getting wide open 3s, resulting in a very efficient offense. We do not know when Dominic Jones returns, but overall we predict this team to be better than last season as their young players should improve after a season of play. We once need to mention again that this is by far the most successful club in the CBA focusing on developing their own young players and not wasting money on overpaid locals or imports. Jilin should be a role model team for the rest of the CBA which has become a league with overpaid under par players. We expect Jilin to be a top 8 team this season and easily make the playoffs.