Review:
Guangsha is a young team with star players Hu Jinqiu and Sun Minghui, both who are amongst the best players in China. A overall strong team that plays very aggressive defense and had a number of good defensive guards on their roster. A team that is capable of playing good basketball even without imports because of their strong locals and Sun Minghuis ability to attack offensively.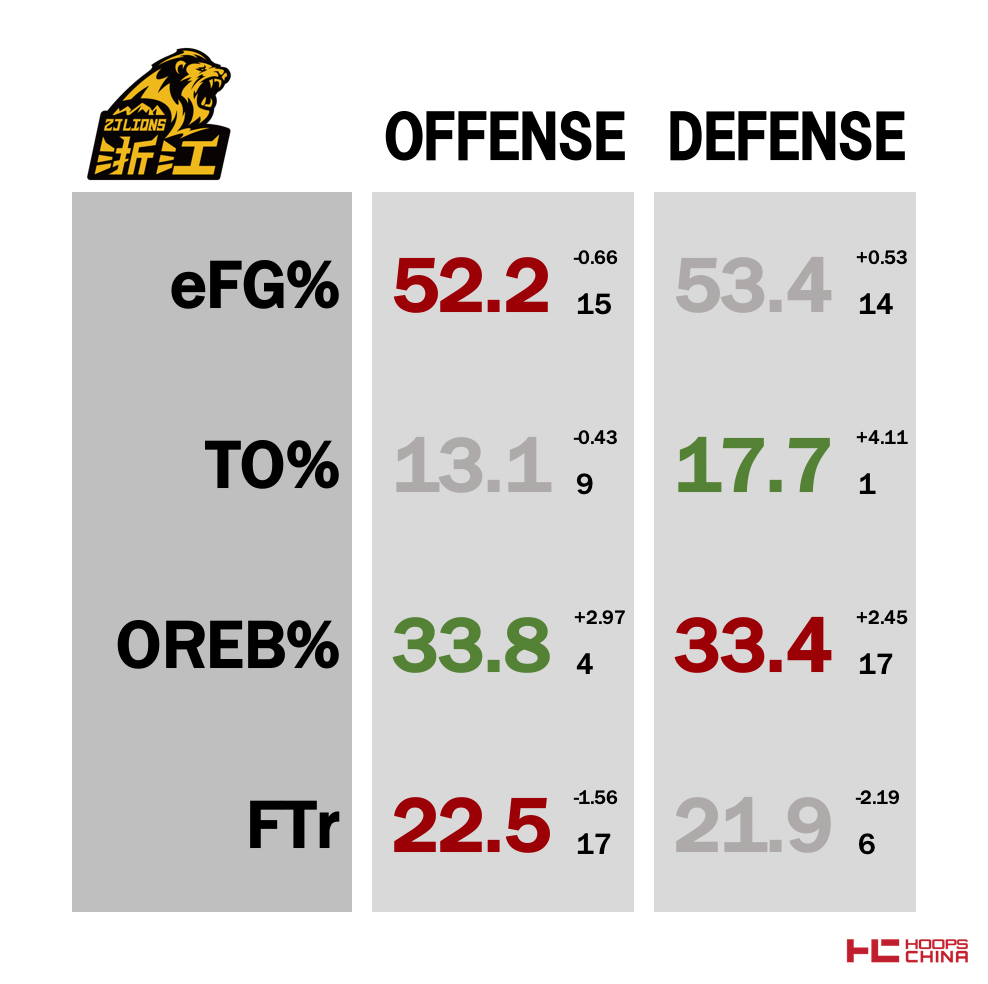 A unique team that does not shoot the ball well and doesn't score many points from the line either. But they do a great job on the offensive glass often regaining second chance opportunities. Overall it makes them an average offensive team. Their strength lies on defense and where they force an incredible number of turnovers every game. Their back court players Sun Minghui, Zhao Yanhao and Liu Zheng had the highest steals rate in the league. Credit for this needs to go out to both the coaching staff and the players for this. There is a slight negative trade off from there extreme aggressive defense as they do give up a lot of offensive rebounds and open shots at the rim. Overall the trade off is worth it as they force an incredible 17% turnover rate, as not only do they get the stop but scoring after turnovers are of much higher efficiency as it's much more likely to get transition baskets.

Shooting wise Guangsha is overall an average team, but a team that does not shoot many 3s but instead look to attack the rim which they do well as both of their best players Hu Jinqiu and Sun Minghui are great finishers at the rim in this league. Defensively they give up an overall above average shooting percentages due to their aggressive defense, but they do a good job recovering as they are able to keen opponents at around league average.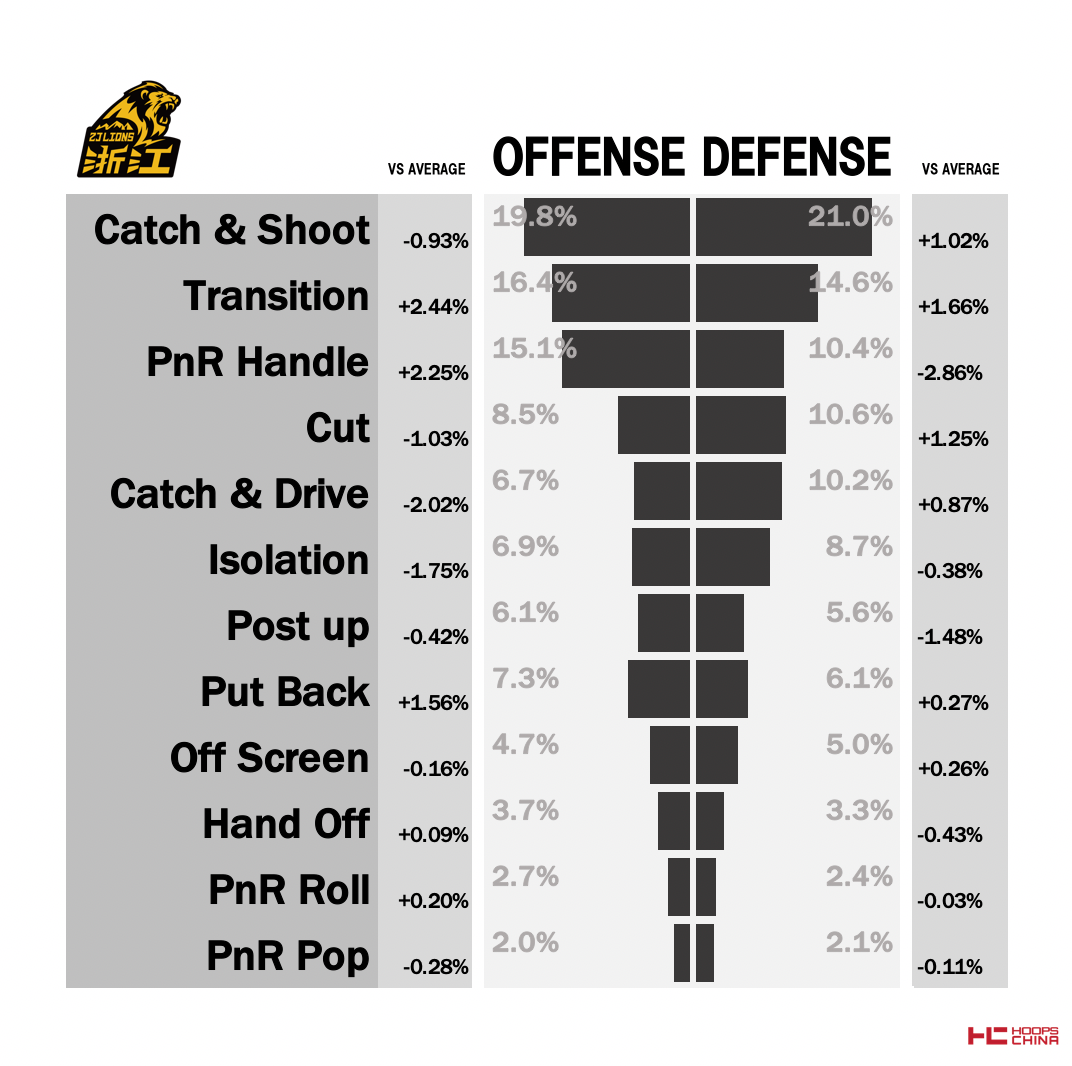 Guangsha are a team that attacks a lot in transition, mainly due to their aggressive defense and ability to force turnovers. Otherwise they look to attack inside as they have one of the best bigs in the league in Hu Jinqiu, which can be seen by the high putback rate. Defensively they give up a lot of transition, which makes sense as they heavily crash the offensive glass. They do not give up many pick and roll ball handler opportunities as they mainly play an aggressive on ball defense trying to force turnovers which is also the reason for the increased catch & shoots and catch & drives.

Outlook:
Guangsha lost a key player in Liu Zheng who was one of their best defensive players and also forced the most turnovers in the league. They do have adequate young players on the roster to make up for the loss but we do expect a downgrade from his replacement. They also lost Su Rouyu who is an adequate big man in this league. They added Feng Tian who is an adequate back up guard in this league. Overall we expect their young players to further grow and improve but the loss of Liu Zheng will set them back a bit and overall will be slightly worse than last season.