Review:
By far the most dominant team in the CBA, Guangdong not only won the championship but did it in dominant fashion. Not much needs to be said about this team as their record and margin of points they won games by speak for themselves. This is a team which when at full strength is a team that could compete in stronger leagues around the world and their players are probably not challenged enough to develop their game further in the CBA.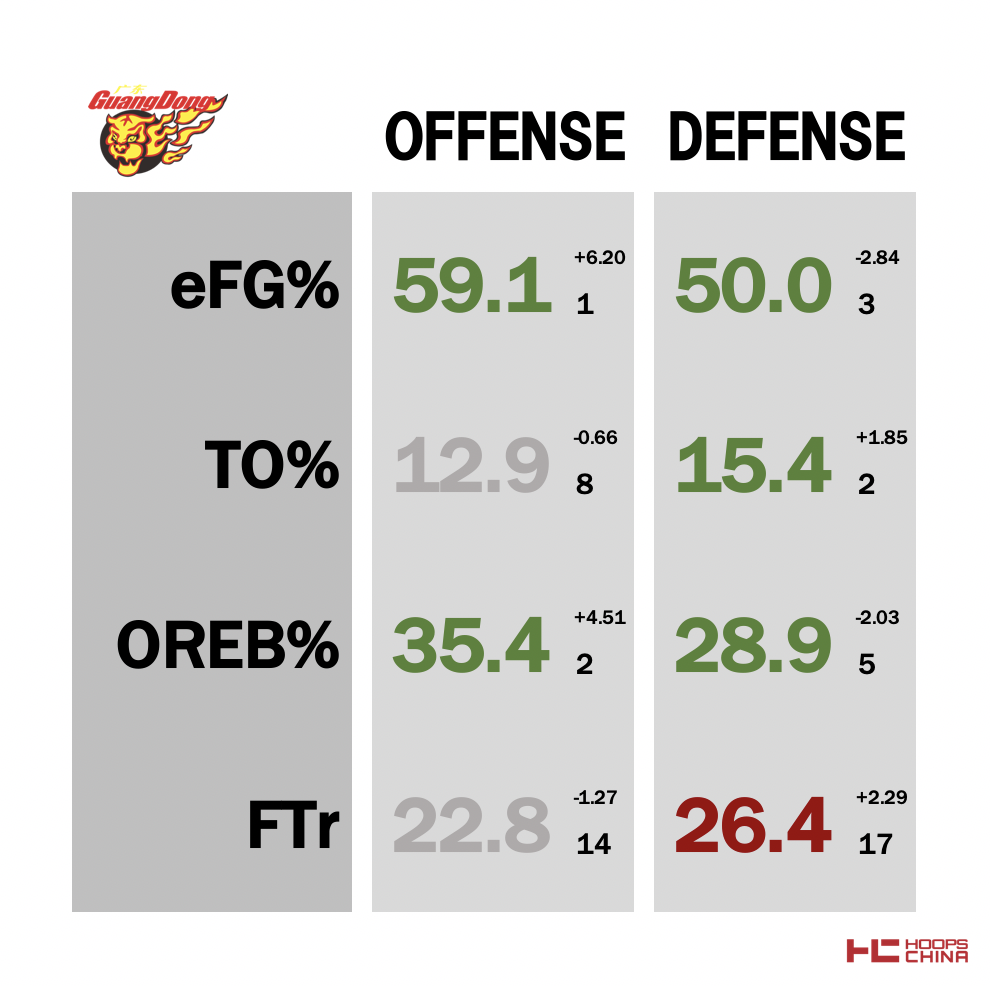 Rarely do you see a team dominate a league like Guangdong dominated the CBA last season. They dominated in almost every category, making shots, forcing misses, forcing turnovers and out rebounding their opponents on both ends.
Th

ey were an Elite shot making team from everywhere on the floor shooting an incredible 40% from 3 and 65% at the rim, and even 43% from midrange. On the other end they were also excellent in preventing shots from going in as they defended both the 3 point line and rim with good effectiveness.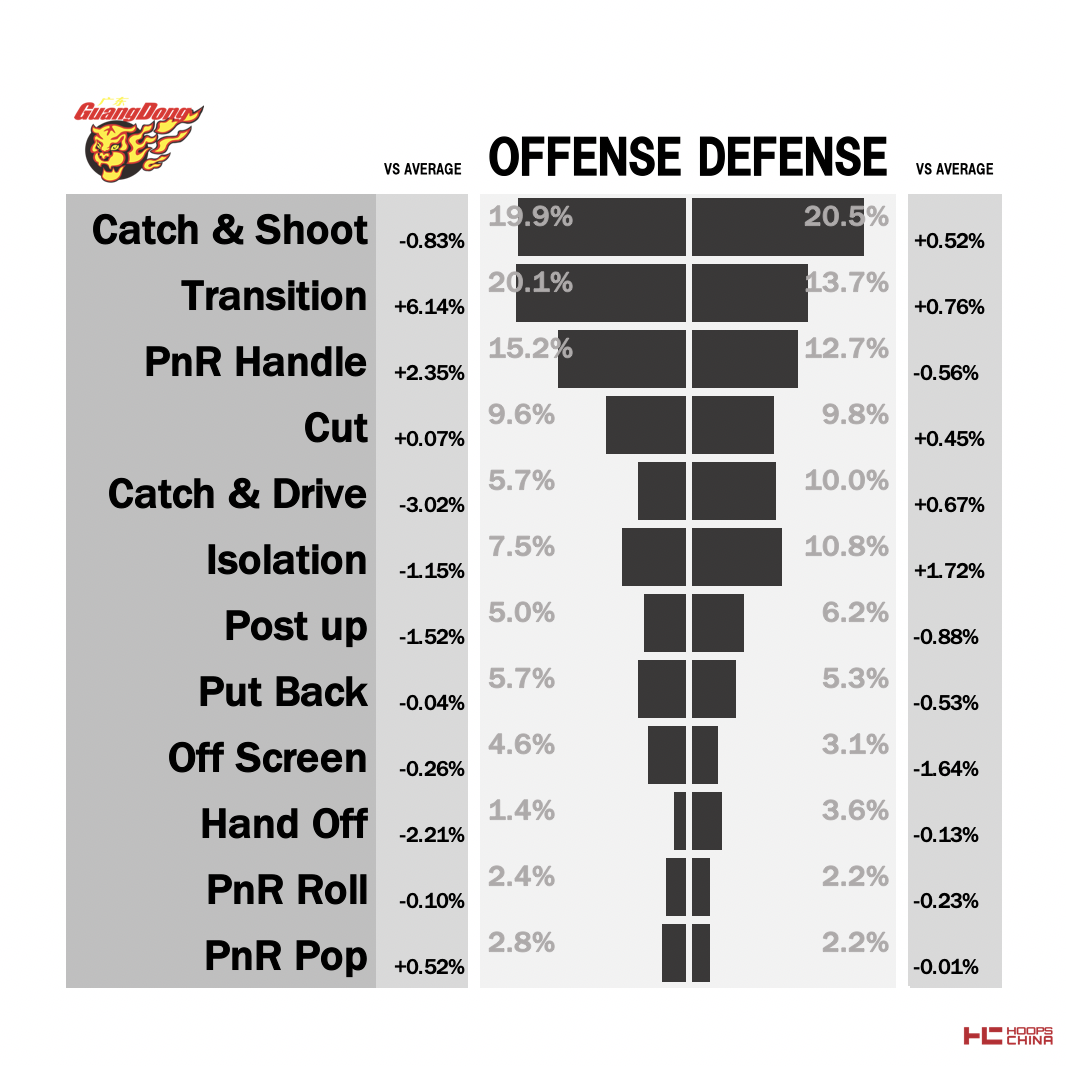 Guangdong has elite offense led by 1/5th of all offenses being in transition, they purposely push the pace and even look to catch teams in transition with quick inbounds after makes. The most efficient offense in the league comes with smart decision making and sharing the ball, Guangdong does it limiting bad offensive play options such as isolation and post ups. Defensively they are almost equally as impressive forcing a lot of isolation offense where we can confidently say that they are forcing opponents into difficult late shot clock shot attempts.

Outlook:
With no major roster changes, for Guangdong the biggest difference this season is obviously the injury to Yi Jianlian. Other players will have an opportunity to step up and take on a bigger role, but with Guangdong not having another adequate Center they will be much worse than last season. Having said that much worse than last season is still much better than most teams, as Guangdong has great talent across the roster and the coaching staff could get creative to field the best possible rotation. Their roster consists of Zhou Peng, Zhao Rui, and Ren Junfei, all three which are ranked in our top 10 current players in China. Raising Star Hu MIngxuan who had a breakout season last year will be a national team regular if he can keep up last season's level of play and consistency. Outside their core players, they also have role players that can fill roles well in Wang Xinkai and Du Renwang. They are lacking a true center as Su Wei isn't on par as their other players, but we might see a smaller lineup with an even bigger offensive advantage making it very difficult to matchup with them. They will be very effective against smaller teams as Ren Junfei and Zhou Peng are both amongst the better rim protectors in this league, more can be read on rim protection in this article (LINK). They remain to have great consistency with Sonny Weems and Marshaun Brooks, both of whom are top level imports in this league. We still predict that Guangdong will be the best team in the league, even without Yi Jianlian, but will not come close to dominating like last season and will lose a lot more games along the way.